Massive Trade - Late Article!
Some time ago, two long-time GMs pulled off what could prove to be one of the most meaningful trades in league history. And now, some months later it feels like, we have reaction from both GMs! I won't name names, but this tardiness was 100% Meg's fault. :)
Who will go at #2? It's a huge frickin' mystery!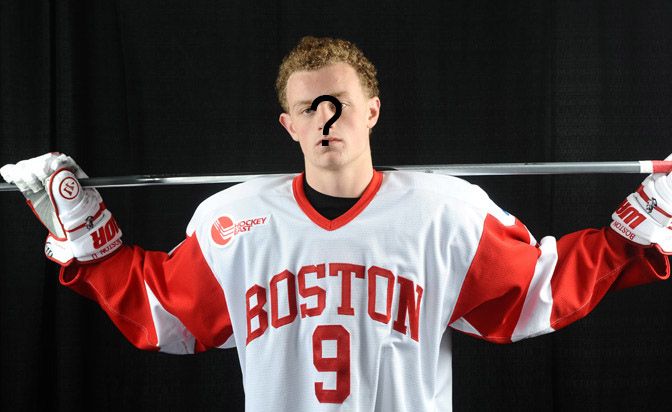 The Trade:
To the Vikings:
4th overall '15
Jacob Trouba
1st '16 Horror
2nd '16 Booze Aroos
To the Horror:
2nd overall '15
Sean Couturier
The Press Releases:
Horror:
The third in a series of big off-season trades made by the Pleasant Valley Horror is by far the biggest. "First we moved up to grab 4th overall and added a still-young veteran presence in Kyle Okposo," said GM Chris Clarke. "Then we moved out some more pieces and brought in 5th overall. But the clincher, we have now added the #2 overall pick in the 2015 draft." When asked whether the Horror were targeting someone in particular with the 2nd overall pick, Clarke replied immediately. "You bet," he said. "We've been watching this kid for a long time. We first got a chance to scout him in person during the World Juniors two winters ago in Malmo, Sweden, and he was the big surprise of the week for us. We even got a chance to discuss his game with the brain trust of the Hockey USA program after being sat next to them at a Swedish meatball house called Bullen... We had eaten there the year before, too. Great meatballs. In a whisky sauce, damn."
With no name-dropping such a controversial subject after last summer's Beth Riots, GM Clarke submitted this image to the press along with his release:
"All in all, it's been a very busy couple of weeks for the Horror. We are over the moon with our roster right now, and that's saying a lot, as we were pretty excited about it before this flurry began. We figure it's only a matter of time now until we're a very, very competitive team."
The Horror GM then thanked Jacob Trouba, who they traded for a year and a half ago, costing them the services of Max Pacioretty, bionic man. "Trouba's going to be a beauty, we're sad to see him go. The Vikings will be a better club with him anchoring their blueline."
The Horror have also acquired Sean Couturier in the deal. When asked to comment, Clarke said, "Oh yeah, that kid. Well, we were down to 10 players without him coming back. So now we've got an extra player. Going forward? Umm, yeah. I know he was a high draft pick, but I'm not sure. I think he'll likely be everything the Flyers are training him for... One of the best overpayed third liners in the league. On par with Lars Eller if we're lucky."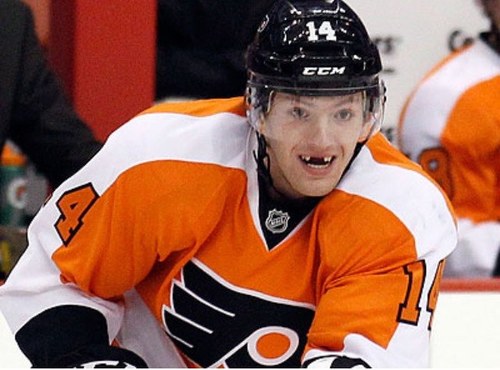 Vikings:
In a bold and most will say idiotic move, the Asgard Vikings traded the coveted 2nd overall pick in the 2015 draft. Aware of what we have given up, quite frankly we were sick of being last in the bronze division. It doesn't sit well with the organization and the comparisons to the Oilers, were starting to make GMMS sick to her stomach.
While I know Eichel will no doubt be a superstar, championships aren't won from superstars. They are won from depth. And that we did not have, particularly the back end.
Flipping (let's forget Eichel for a second) from 2nd to 4th in arguably the deepest draft since '05, AND picking up Trouba, a 1st in '16 and a 2nd in '16 is not bad value at all. Sure I gave up Eichel, but with the forward group we have and now some depth on the back end….we should be climbing out of Bronze pretty damn quick! Besides, who wants some yankee superstar anyways? Not this kid.
It helps that I have a massive lady boner for the awesome and talented 21 year old named Jacob. Welcome Troobs!
Recent Pool News