The Horror and Corn TIE one on
Max Domi
2nd Killers '14
for
1st Mammoths '14
2nd Thunder '14
Horror press release:
Max wasn't with us long, Max, we hardly knew ye, but much like the WJC roster, there are only so many forward spots available on the Horror, and they are filled with talented young players. Barkov? Scheifele? Coyle? Teravainen? Who would you have us cut to make room? When the Corn expressed great interest in Domi, we decided that we would be better off getting something back for Domi and going with young Mantha instead. We wish young Mr Domi the best of luck finding his way out of the Corn maize, and hope to find someone of a similar caliber in next year's draft.
Corn press release:
Chilliwack, BC -
The Corn are having a dismal year, which was to be expected, but that doesn't mean GM Meghan Schulz has lost the "trade itch" (terrible disease, no vaccine). Once we realized we were beating the Dorks (weeeeeeeeeeeeeeeeeeeeeee) we thought, Hey, why not trade for a guy he drafted? And so with open arms we welcome this guys kid to the team.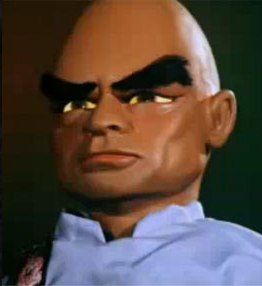 Actual Picture of Tie Domi
Watching the Mammoths year go to complete shit, and realizing we own his 1st next year, we thought hey....this may work. It's almost certain that pic will be 11th overall. Would I draft Domi 11th? Hell to the yes I would. Mad Max fits in perfect with our team, and for obvious reasons he hated living in France.
Max's thoughts on moving back to his home and native land:
"I couldn't wait to get out of there. They don't even speak English! They speak some weird version of Quebecois. I just didn't fit in. I hate croissants and fries. I did enjoy their kissing though. Especially with that hot Swedish Horror goalie"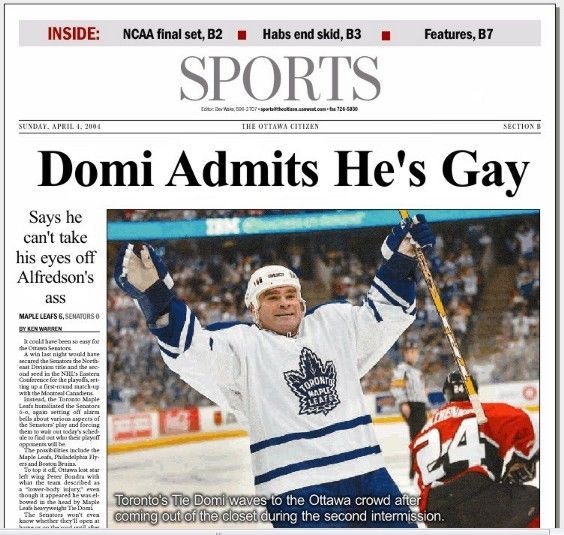 Following in his Father's footsteps. (not that there's anything wrong with that)
We'd like to give a virtual stick tap to our number one trading partner, Clarkey. Have fun at the WJC you lucky bastard.
Recent Pool News