2015 Howitzer Cup Preview
Calgary Thunder (G2) vs Rocks Rampage (G3)
The Rampage and Thunder drop the puck today to open the Howitzer Cup final. 2 Gold division rivals, each looking at their first time in the finals. Fitting that in the 10th year, we have fresh blood competing for the cup. Decade of decadence, indeed. Lets have a look....
Forwards: The forwards are very evenly matched, and believe this will come down to man games. Who will prevail, Benn, the Islander from Victoria or JT, the Islander from New York. When looking through google images of these two, I couldn't get past the Hunteresque schnauz that Tavares is sporting. You could hang a gold medal off that thing!! Where was I going with this………right……the forwards are pretty even. Rampage = Thunder.
Defense: We have to give the edge to the Thunder for D. I mean, his top D- a handsome young Swede named Erik- has more points than 7 of 9 of the Rampage forwards. You heard it here first folks, Neil likes the D. Not that there's anything wrong with that! Thunder > Rampage
Goaltending: A tiny edge to the Thunder. Goaltending is notoriously difficult to predict, and anything can happen in a short series. Holtby could absolutely outplay Lehtonen, even after his poor performance and subsequent yank out of net last night, and if he does, the Rampage could take it. But if not, the Thunder have a real shot at the Cup, and especially if Kari isn't Lehtonen anything in. Thunder (barely) > Rampage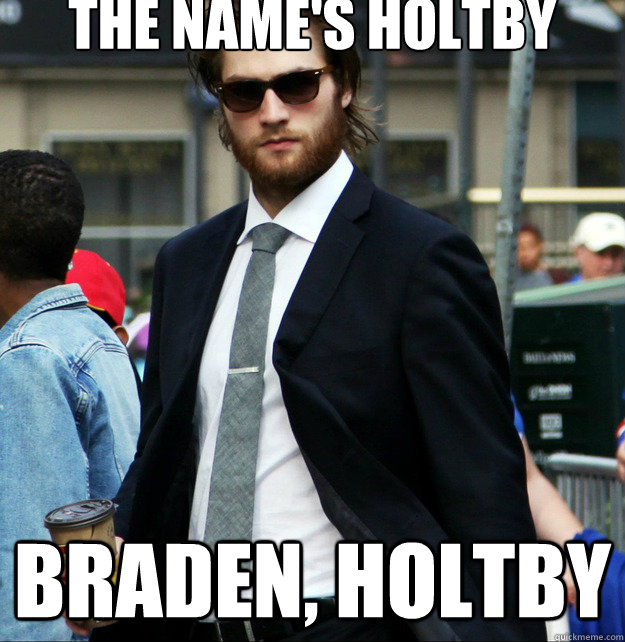 In my opinion, these 2 squads are unbelievably well matched, and we are stoked to see how these finals unfold. Good luck to both teams!
Recent Pool News